Moving to a self hosted WordPress blog- WordPress.Org from the commonly used WordPress.com is easy and comes with a lot of great benefits.

Before we dive into how and why you should move from WordPress.Com to WordPress.Org, let's take a look at what a self hosted blog is.
What is a self hosted WordPress blog?
A self hosted WordPress blog is a WordPress blog where the user is in charge of downloading the WordPress content management system (CMS) and finding a host/domain provider.
What is the difference between WordPress.Com and WordPress.Org?
WordPress.Org is open source and is free as long as you have a domain and a host. WordPress.Com on the other hand comes with several limitations unless you're on different paid plans.
Many bloggers often start with WordPress.Com but soon realize that it's limited and offers no customization options unless you're on a paid plan.
If you're serious about your blog and you'd love to start making money from it, moving to a self hosted blog is one of the best decisions you'll ever make.
Let's take a quick look at some of the benefits of starting or moving to a self hosted blog.
WordPress.Org benefits
Can be monetized.
WordPress.Org supports Google Analytics which can be used to track and monitor site/user statistics.
WordPress.Org is open source and easy to use/customize.
Users can install their desired plugins and upload custom themes.
Users can ran ads and make money from them.
It's easy to customize using different themes and features.
Users can create online stores or sell digital products by incorporating different payment gateways.
Monetization capabilities are endless.
Why you should migrate from WordPress.Com
A WordPress.Com site has limited monetization capabilities.
Unless you're on a paid plan, you can not ran ads on your blog.
WordPress runs ads on your blog which you make no money from.
Users can not install plugins or customize their blog unless they're on a paid plan.
You cannot upload custom themes.
Users cannot use Google Analytics or other tracking platforms.
Every WordPress.Com website comes with WordPress branded domain names unless you switch to a paid plan.
Now that you're up to speed with all the benefits, let's jump into how you can move from WordPress.Com to self hosted WordPress.
Moving from WordPress.Com to WordPress.Org
For this blog post, I'll be using Namecheap. Namecheap are an I-CANN accredited domain provider and hosting company.

I use Namecheap to run all 3 of my self hosted blogs and I cannot say enough great things about them.
Starting a self hosted with Namecheap is easy and can be done with as little as $10.
>> I started this blog that you're reading last month with only $10. <<
The first thing you'll need is a domain name and a hosting plan.
Namecheap offers cheap hosting plans starting from as little as $2.88 per month.
Alternatively, you can also go with the yearly option which you can get at 50% off. The hosting plan comes with a domain name but if you only want to buy a domain name, you can get one for $8.88 and $5.88 if it's your first time buying one.
Get various Namecheap discount codes here.
If you already have a custom domain name, go ahead and purchase a hosting plan and I'll show you how you can point it to your new host without losing your data and ranking.
1) Migrating from WordPress.Com
Log in to your WordPress.Com site and go to your dashboard. In your dashboard, go to WP Admin and then navigate to Export under tools.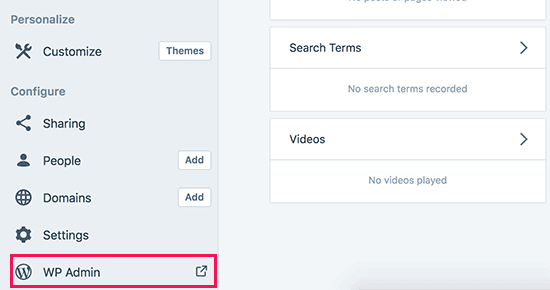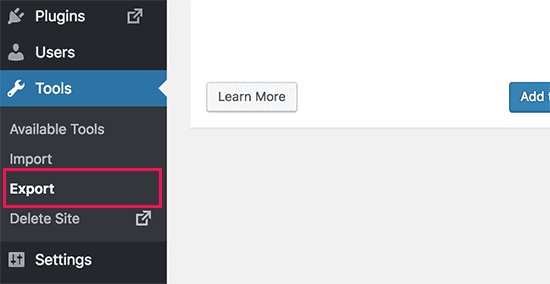 You'll then be directed to a screen that asks you whether you'd like to go with the Free transfer or guided option. The guided option will require payment so ignore it and pick the free option.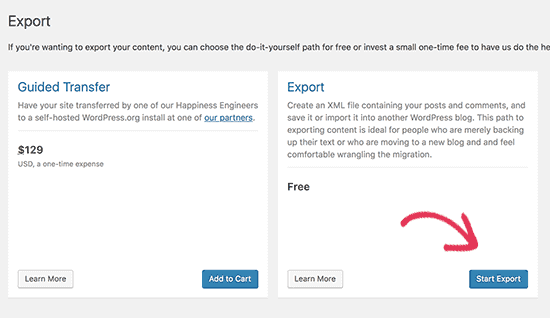 Click start export and choose the export all files option in the next screen. Click on 'download export file' and wait for your files to be downloaded.
The exporter will download all your blog posts, comments, images etc into an XML file.
2) Setting up WordPress.Org
Now that your data is imported, it's time to set your self hosted WordPress blog on Namecheap.
Setting up your WordPress blog on Namecheap is easy. Log in to your Namecheap account and go to your dashboard.

In your dashboard, go to products, manage and click on the cpanel option. The cpanel (control panel) is where you control what happens on your blog.
Go to Softaculous Apps installer and install WordPress.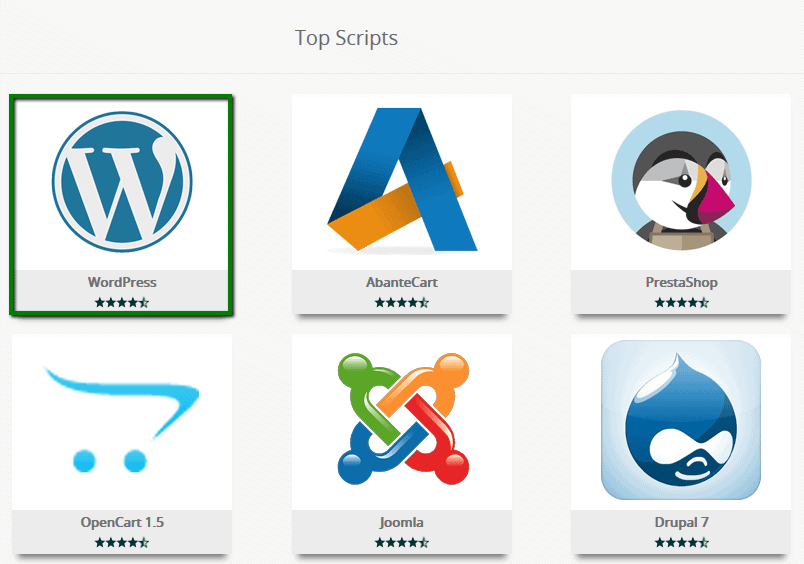 After WordPress is installed, click on the wp admin link and you'll be taken directly to your newly installed blog.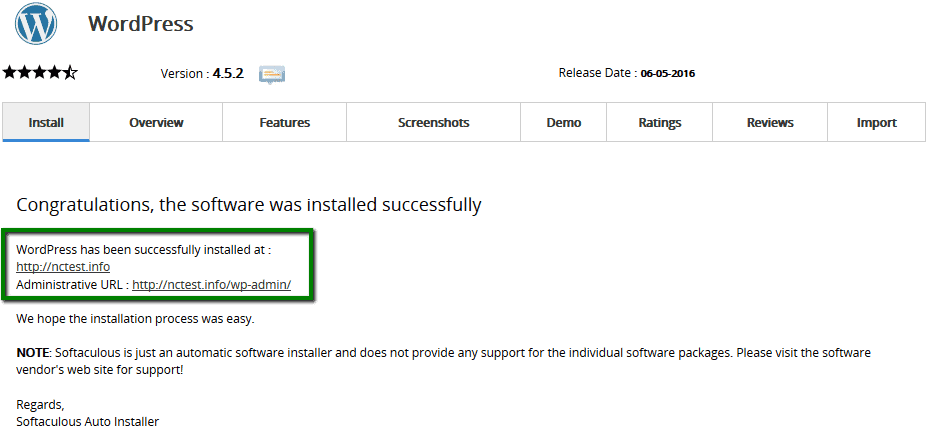 Let's now jump into how to import your content to your new blog.
3) Importing your content to your self hosted blog
Log into your newly installed WordPress blog and go to your dashboard. Go to Tools>> Import and click on Install now under WordPress.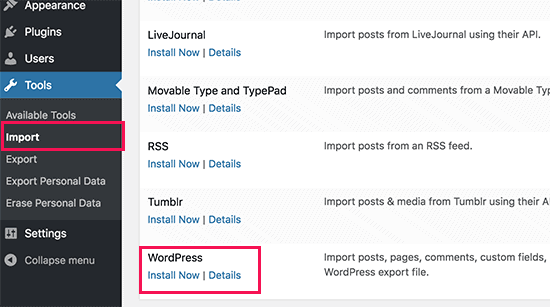 After WordPress downloads the importer, click on run importer to begin the process.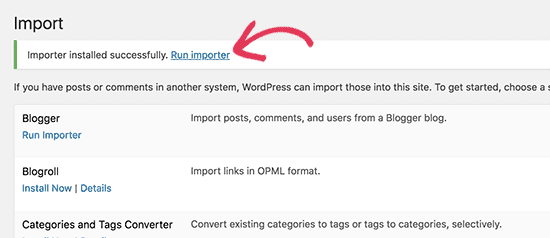 You'll then be taken to a screen where you'll be asked to upload the XML file that you downloaded in step 1.
NB: If your files are larger than 2MB, you'll need to ask your host to temporarily increase your limit. Namecheap has quick and great customer service so this shouldn't be a problem.
Before you start importing your content, make sure you check the download and import file attachments box to ensure that your files are properly imported.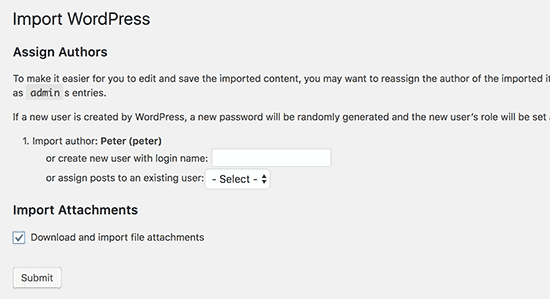 4) Setting your old WordPress blog to private
Now that all your content has been imported, you can choose to set your old WordPress blog to private.

Go to settings, reading and set your blog to private under site visibility.
If you've been blogging for a while and you already have a lot of readers, it would be better to redirect them to your new blog.
Redirecting your readers to your new blog will also help you preserve your search engine rankings.


5) Redirecting your old blog links to your self hosted blog
Redirecting users to your new blog can easily be done using a paid WordPress feature called Site redirect.
If your WordPress.Com blog is new and you only had a handful of posts, you can skip this part.

If your website was established, doing this will help you preserve SEO and keep your rankings as mentioned earlier.
Go to your settings and click on redirect under site address.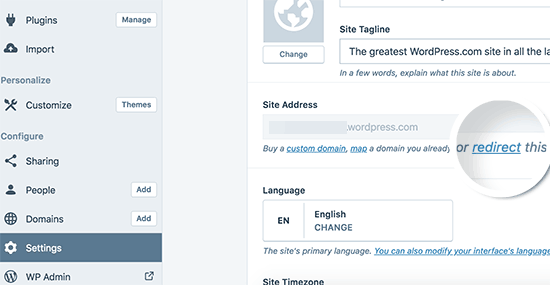 On the next screen, put in your new WordPress address where you want people & search engines to be redirected to.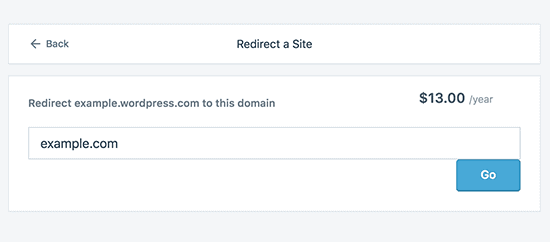 Site redirect will cost you a yearly fee of $13.
Things you should note:
WordPress.Org is free. You will not incur any other costs apart from your domain and hosting plan. However, if you didn't pick the free option while migrating, you'll incur extra costs.
If you had subscribers on your old blog, you can migrate them using the jetpack plugin. After installing the jetpack plugin on your new blog, contact WordPress.Com and ask them to help you migrate your subscribers.
If you had bought a domain from WordPress.Com, Namecheap or whichever host you go with can help you point it to their servers.
If you had bought a paid WordPress.Com plan, you can ask for a refund.
Other than Namecheap, there are various hosting companies that you can use to start your self hosted blog such as Bluehost and Siteground. Compare your options and ensure that you pick a reliable host.
There you have it, everything you need to know about blogging the right way by moving to a self hosted WordPress blog.
Got any other questions? Ask them down below and I'll be happy to help.