Taking a a leaf out of TikTok's book, Pinterest has today launched Idea pins. A video-first feature which is essentially a rebranded version of their story pins.
Think TikTok, but with Pinterest's somewhat unique spin to their story pins version.
In this article, I'll be telling you all about them and teaching you how to use idea pins.
As mentioned earlier, Idea pins are a video-first rebranded/story pins feature that is aimed at video content creators on Pinterest.
Just as was the case with Pinterest story pins, users can publish up to 20 pages of video content.
Idea pins come with additional features & tools that weren't available in story pins such as the ability to add a voice over and a music library.
Much like TikTok, idea pins downloaded from Pinterest will soon have a Pinterest watermark that also shows the creators username.
Many elements and unique features of what made up story pins have been replicated on idea pins.
Idea pins on Pinterest:
1) Are searchable/discoverable.
2) Show up on peoples feeds, following streams and on your profile.
3) Can be saved to boards.
4) Feature topic tags which boost discoverability and let you target specific audiences.
5) Don't expire after 24 hours.
What can I use idea pins for?
When Pinterest first rolled out story pins, they made it known that story pins would be different than they were on other platforms.
Traditionally, stories are used to show snapshots into people's day to day lives. On Pinterest, story pins, now idea pins are meant to show step by step tutorials or tips & tricks for different things.
You can use idea pins to show step by step tutorials of how to cook a certain dish, or give travel and styling tips.
How to make idea pins on Pinterest
1) Start with an idea of what you want to create.
2) Tap the + sign on Pinterest and choose idea pin.
3) Upload your content.
PS. remember to toggle the create a new page for each one button if you want to have different pages.
4) Edit your idea pin(s).
Edit your clips and make use of features such as ghost mode to showcase easy before and after transitions.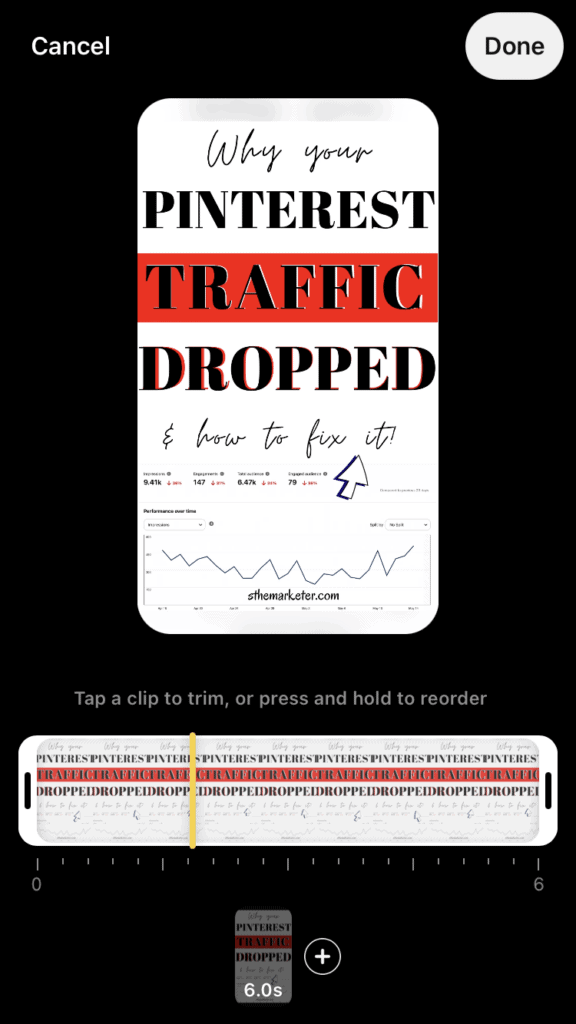 5) Tap audio to record a voice over if you'd like to add one.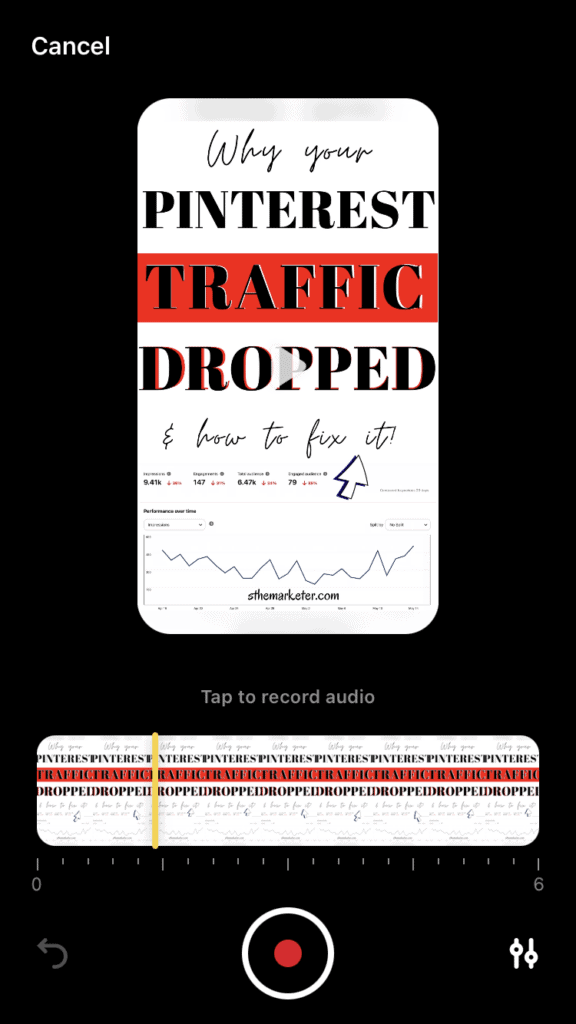 6) Tap music to add your desired sound.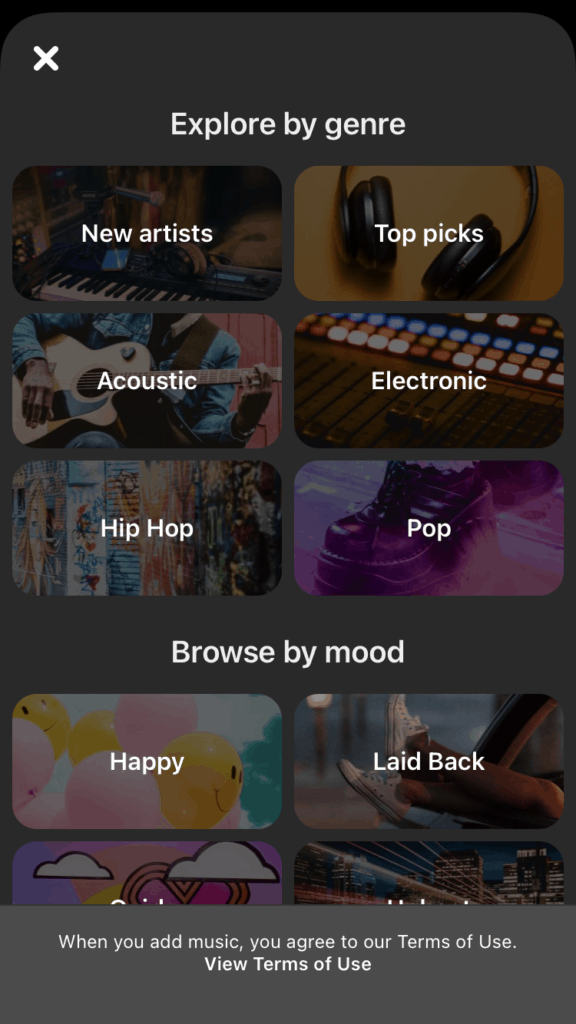 7) Add a sticker or mention someone to credit them for video/content usage.
8) Final touches.
Here you can add a title (if you hadn't already added one as a text on the pin).
You can also assign your idea pin to your desired board, add a list and pick unto 10 topic tags.
9) Hit publish.
Once you're contented with how everything looks, hit publish.
Side notes
I don't know about everyone else but I'm a bit disappointed with Pinterest's continued blatant disregard for their creators.
When rolling out idea pins, they mentioned that idea pins came about when they were testing story pins. I take it that they wouldn't have had enough performance data were it not for the thousands of creators that created them.
Giving Pinterest content and not having a swipe up link option which would serve as an ideal conversion metric for most creators on the platform is really unfair.
Seeing as Pinterest does not work as a social media platform but a search engine, an increase in followers (which is what story pins now idea pins) are currently superchargers for is not helpful.
I have had great success with what was previously story pins. I hit a million impressions on one of my accounts and I'll probably do extremely well with idea pins too.
Since this is my job, I don't have much of a choice. And I love testing new features, methods and growth strategies on Pinterest.
Pinterest idea pins have the potential of producing high conversions. Higher conversions than any other platform with a current similar offering, but Pinterest just don't see this 😔.
Did you try story pins before? How did they convert for you? Will yo be trying out idea pins? Let me know down in the comments below.